Hole In The Wall's Springfield Bar & Lounge: The Best Place for Slow Smoked Barbecue and Drinks
If you're looking for the best place in Springfield, Oregon to enjoy good food and drinks, look no further than Hole In The Wall's Bar & Lounge. We serve up mouthwatering barbecue made with high–quality meats, house–made sauce, and other special ingredients, while our bartenders make delicious cocktails using premium liquors. Stop in and try a Margarita. You can choose to dine-in at our restaurant or stay in our comfortable bar and lounge area—it's your choice.
 BAR MENU HIGHLIGHTS
You'll find all your favorite spirits at Hole In The Wall, from whiskey to tequila to rum. We have drink specials and many great seasonal drinks. Our full bar menu boasts an array of delicious mixed drinks to pair with your barbecue, but it doesn't stop there!
We also offer a great selection of wine and domestic, imported, craft, and specialty beer. To get started, try our house margarita or an Irish coffee to warm up with on those chilly nights.
DELICIOUS BBQ
Our bar and lounge features the same delicious menu as our Springfield restaurant. Come on by the Springfield Hole In The Wall bar and lounge for lunch or dinner to enjoy our BBQ with the perfect bar atmosphere. We pride ourselves on serving you good food at a reasonable price. Our delicious meats are smoked fresh daily, using a family secret dry rub recipe. Enjoy our famous ribs, hot links, brisket sandwiches, pulled pork, burgers, desserts, ice cold beer and mixed drinks!.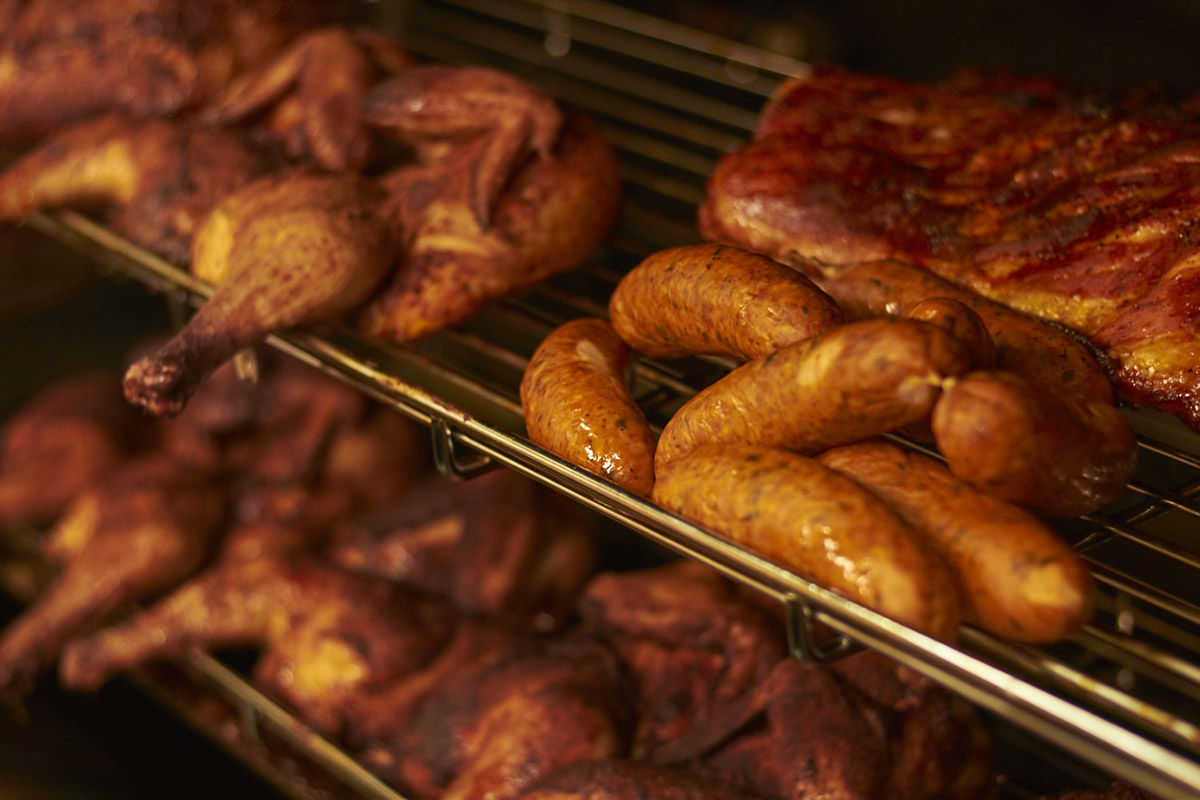 VIDEO LOTTERY
You'll find that many establishments offer video lottery, a state–run program where you can try your luck on electronic games to win money. These machines are similar to slot machines—but they're typically less expensive. You don't have to look far; we have video lottery right here at Hole InThe Wall! Enjoy playing video lottery and Keno in our relaxed bar and lounge while treating yourself to delicious barbecue and drinks.