HOLE IN THE WALL
BARBECUE
Driven by a craving for good barbecue (a craving not easily satisfied in Eugene at the time) Hole in the Wall Barbecue was established in Eugene, Oregon in 1993. We've since expanded with a second restaurant in Springfield and a state-wide catering service. Hole in the Wall loves providing great food for everyday dining and special occasions.
We are known for our outstanding slow-smoked barbecue meats, homemade side dishes, uncompromising service, and fair prices.
THANKSGIVING SPECIAL
Order Your Thanksgiving Family Meal
(Pre Order/ Pre Pay/ Pick Up)
Slow Smoked Turkey (16-18 lb)*
served with mashed potatoes,
turkey gravy, dressing, green beans,
fire roasted yams, cranberry sauce, dinner rolls,
corn muffins and pumpkin pie.
(*Raw Weight)
Complete Meal for only $179.99
 Smoked Turkey (16-18 lbs*) $89.99
Smoked Ham (9 lb* average bone-in) $84.99
(*Raw Weight)
 Additional items can be ordered individually.
Pre-Order by Friday, November 17th or
Until SOLD OUT!
541-726-1200
 SPRINGFIELD LOCATION ONLY!
All meals will be packaged hot unless requested cold!
LOW AND SLOW ROASTED OVER REAL HARDWOOD
We start with the finest meats to ensure that we are serving you the best meal available. Our beef, pork, and turkey are carefully smoked for up to 18 hours at a low temperature to achieve their tenderness and flavor. Our ribs are dry rubbed and slow smoked for that real barbecue taste. And don't be worried if our smoked chicken is pink. It's not embarrassed or under-cooked; it's because we slow smoke our meats over real hardwood that gives the meat a rosy cast. Just give that drumstick a shake: it's done!
Check out our authentic slow-smoked barbecue meats, homemade side dishes, soups, and desserts.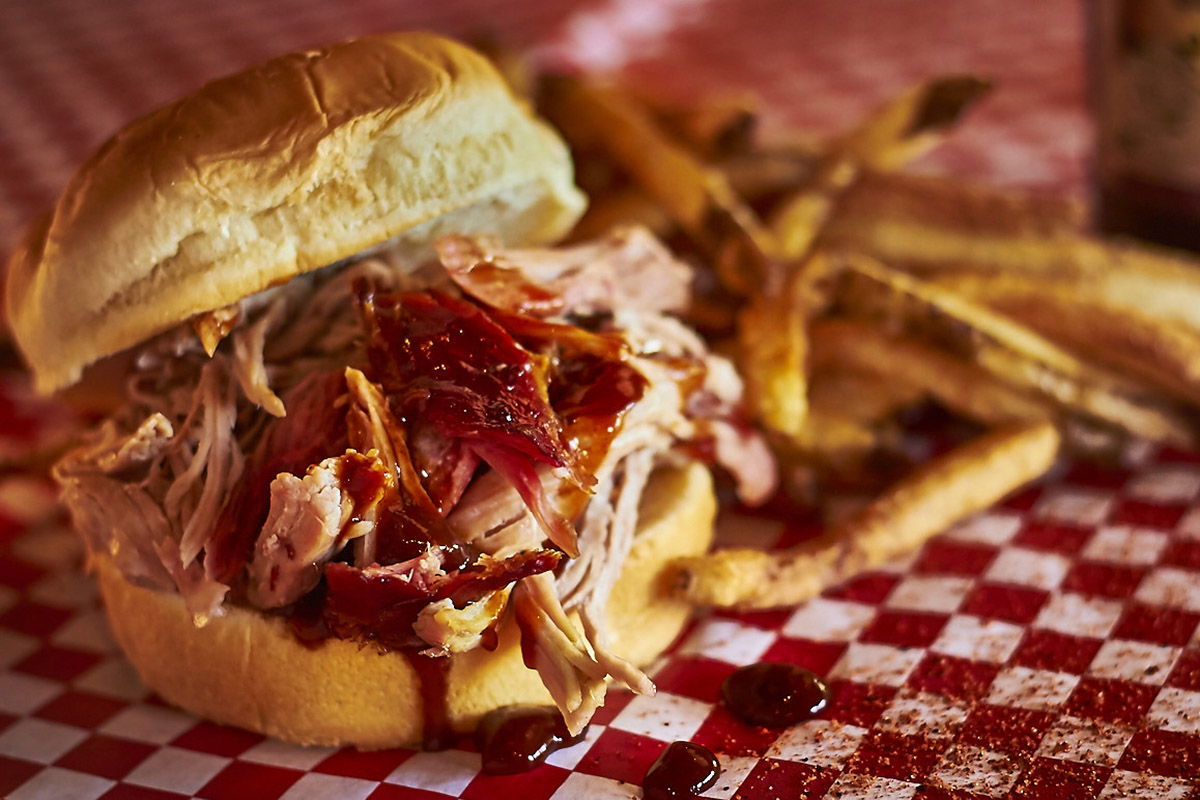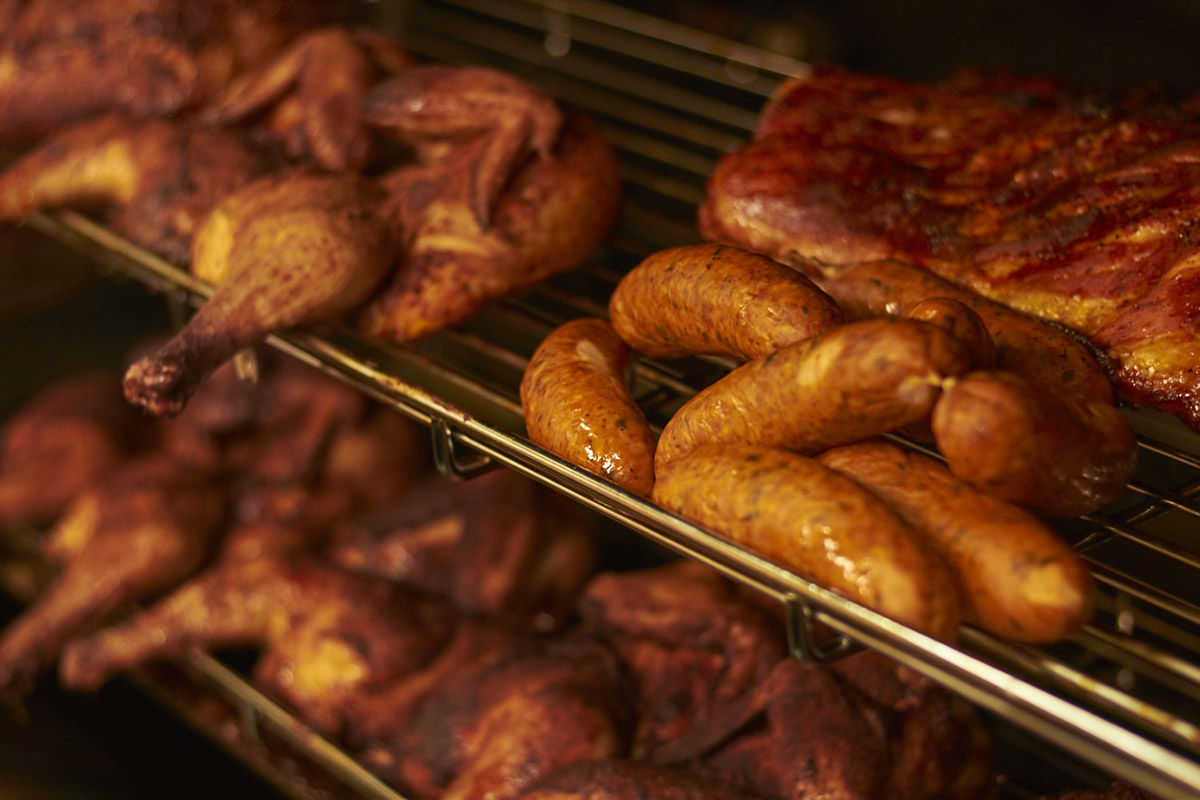 OUR BEGINNINGS
In August of 1992, we moved from Arizona back to Oregon, where we grew up. One of the things we brought with us was a hankering for good barbecue, which we were unable to find in Eugene. From that lack of authentic barbecue, Hole In The Wall was born on August 2, 1993. One restaurant quickly became two with the addition of our Springfield location. In addition to the favorites already enjoyed by folks in Eugene, our Springfield store also boasts our Smokehouse Breakfast, as well as a tap room with 20 handles of Oregon's finest craft beers.
Learn more about Hole in the Wall over the years.
Hole in the Wall Locations
We have two locations, our original location in Eugene and our second location in Springfield.
Both locations are open for dine-in and takeout, whichever you prefer!
Catering
Looking for some authentic slow-smoked barbecue meats, homemade side dishes, soups, and desserts for your next party? Don't forget we also offer catering! Want to learn more about what we can do for you? Give us a call today. We'll be happy to go over our wide variety of offerings and help you plan your menu. No matter the event, Hole in the Wall has you covered.